Book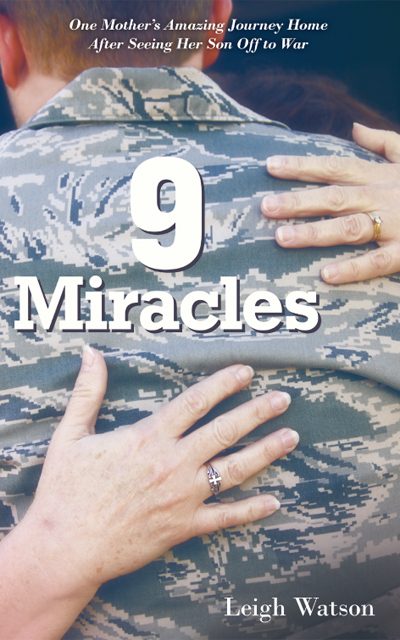 9 Miracles: One Mother's Amazing Journey Home after Seeing Her Son off to War
by Leigh Watson
Description

When Leigh's husband is unable to accompany her to see their Air Force son, Luke, off to Iraq, Leigh mentally prepares herself to make the trip alone, knowing she will have to be strong for Luke's sake.
Along the way, she encounters extraordinary people and incredible circumstances that could only be defined as heaven-sent. Rejoice, how as one exits - another appears, carrying her on the wings of mercy all the way home.
Join us now on this amazing journey as you witness the grace of God's loving hand upon a mother's aching heart. Discover to what lengths God will reach, proving the depth of His love and concern. Rest in the knowledge that HE will provide the strength you need to get through even the most difficult day.
God is willing to work a miracle in your life today, if you will only trust Him.
---